Hey Fashionistas,
London Fashion Week is here again and the catwalk trends will give you all the inspiration you need  to look fabulous this season. It's always a packed event as bloggers, influencers, Fashion enthusiasts, critics and lovers from all over make sure to be in attendance. From the designers, to the models and then let's not forget the street styles, I live for the uber stylish and bold looks that strut up and down the streets of London, almost like another showcase in itself.
London fashion Week is known for showcasing and celebrating emerging designers. Designers like Richard Quinn who had the prestigious presence of Queen Elizabeth at his showcase amongst others, have seen their careers skyrocket following brilliant showcases at LFW. Fashion brands such as Burberry, Katharine Hamnett, Bobby Alley, Georgia Hardinge sits alongside young upstarts, including Fashion East's graduates. And, of course, there is the ever appealing factor of catering to different style palettes, from preppy schoolgirl to urban street wear, chic Minimalism and Commes des Garcon friendly buds, LFW has got you.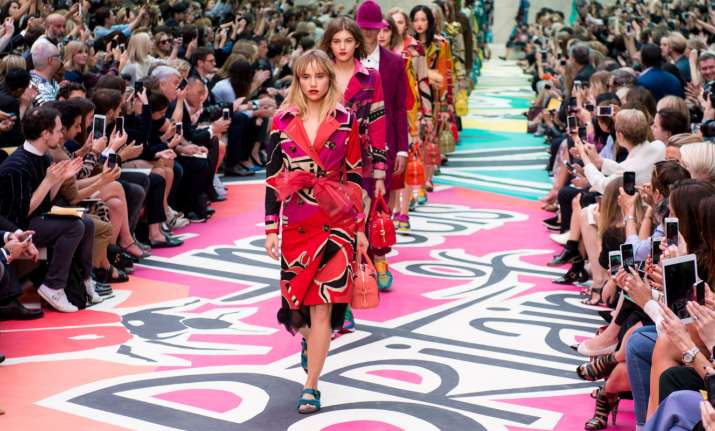 Speaking on the gatekeepers of LFW; London designers including Mulberry, Emilio de la Morena, Isa Arfen took some inspiration from 80s proms and 90s cocktail parties, for this year's show. Taking over the runway, was a whimsical interplay of sharp black tailored elements and voluminous flowing ruffles, with different tones of stones like Amethyst, Sapphire and Emerald. Shimmering fabrics giving statement earrings, killer heels and clutch bags a reason to sparkle. Whatever style you're comfortable with, either classic, feminine prints, refined evening looks or daring accessories, these collection pieces will undoubtedly make you shine.
Not forgetting the Checks, plaids and tartans that have been adopted by musical groups for years, from Hip-hop to punk. For an edgy take on the tartan look, show designers teamed mini kilts with mohair knits and cropped jackets, mixed and matched clashing checks in bright colours – orange, purple, blue and yellow – and dressed them up as tailored separates and outerwear, or dressed down by teaming them with denim and oversized pieces. Lastly, the bold prints have re-surged on the show on catwalks section in recent seasons.
On the streets…
Established names such as Balenciaga or Gucci, have bright floral and abstract designs that's firmly been put back on the street wear map. Retro designs like geometric prints, long billowing dresses, voluminous skirts and oversize silhouettes with enormous amounts of luxurious fabric is one of the take home styles from the streets of London this season.
Other street styles seen at the London fashion show are..