Radiating elegance and confidence in a stunning pink attire, Munachi Mbonu commanded attention at the Upfronts with Munachi media parley which took place on the 14th of July at Radisson Blu, Victoria Island and hosted by the delightful Olive Emodi. Munachi is far from your average teenager, she embodies beauty, intelligence, and holds the title of Nigeria's Youngest best-selling author. During the media parley she shared what writing means to her "writing my own books gives me the privilege to take people on a journey to wherever I want them to be"
The media parley captivated a diverse audience of family, friends, and esteemed guests who came to celebrate the presentation of Munachi's latest novel, 'Pearl,' and the grand launch of her groundbreaking online book clubhouse.
Munachi's writing adventure began at the tender age of seven, when she first captivated her loved ones with enchanting tales. Their overwhelming support fueled her ambition, prompting her to share her stories with the world.
At the tender age of ten, Munachi published her first book, paving the way for a remarkable literary career. From 'Chidubem' to 'Concealed' and 'Father Will,' her list of accomplishments grew, cementing her status as a rising literary star. However, it was her latest masterpiece, 'Pearl,' that stole the spotlight during the event. With this compelling novel, Munachi strives to shed light on the critical issue of mental health among young people, urging them to seek the help they deserve.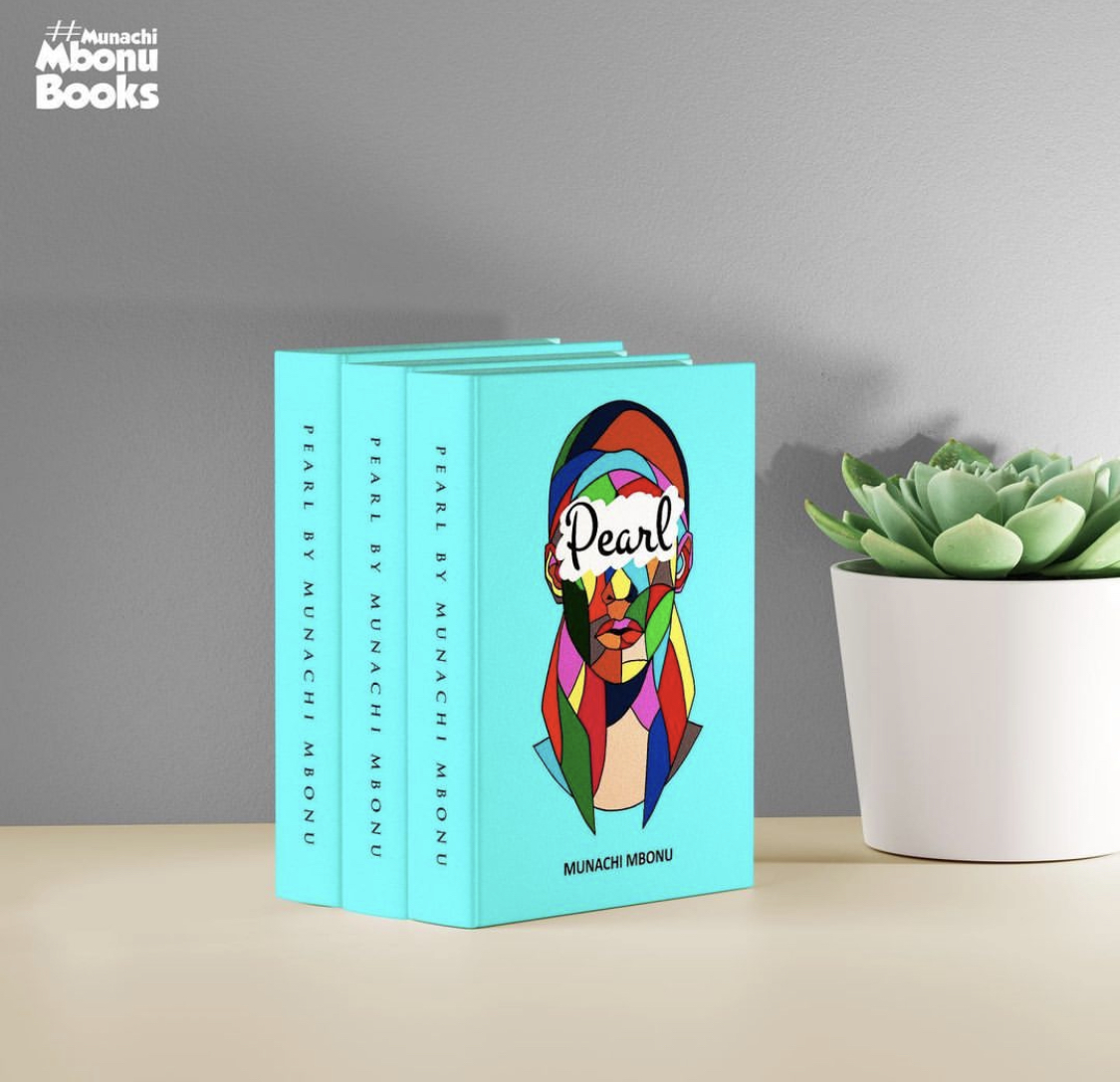 Munachi expressed her concern on the effect of social media and how the excessive screen time has significantly diminished the reading culture. She took the initiative to create a book club, aiming to revive the love for reading with the launch of her online book clubhouse. The platform allows people to read her stories for free by creating an account on mmbonu.com.
Among the invited guests was Chudi Offodile, Executive Director of Administration and Finance at NIMASA. He praised Munachi for coming fully prepared drawing a parallel to the late Nigerian novelist Chinua Achebe's comment about Chimamanda Ngozi Adichie, stating, 'she came fully prepared.
Dr. Yemi Sanni, Founder/Principal Partner at Mazars Consulting, shared an inspiring message with the attending students, urging them to make reading an integral part of their lives. Dr. Sanni shared his personal journey, highlighting how reading propelled him from a modest background to unimaginable heights.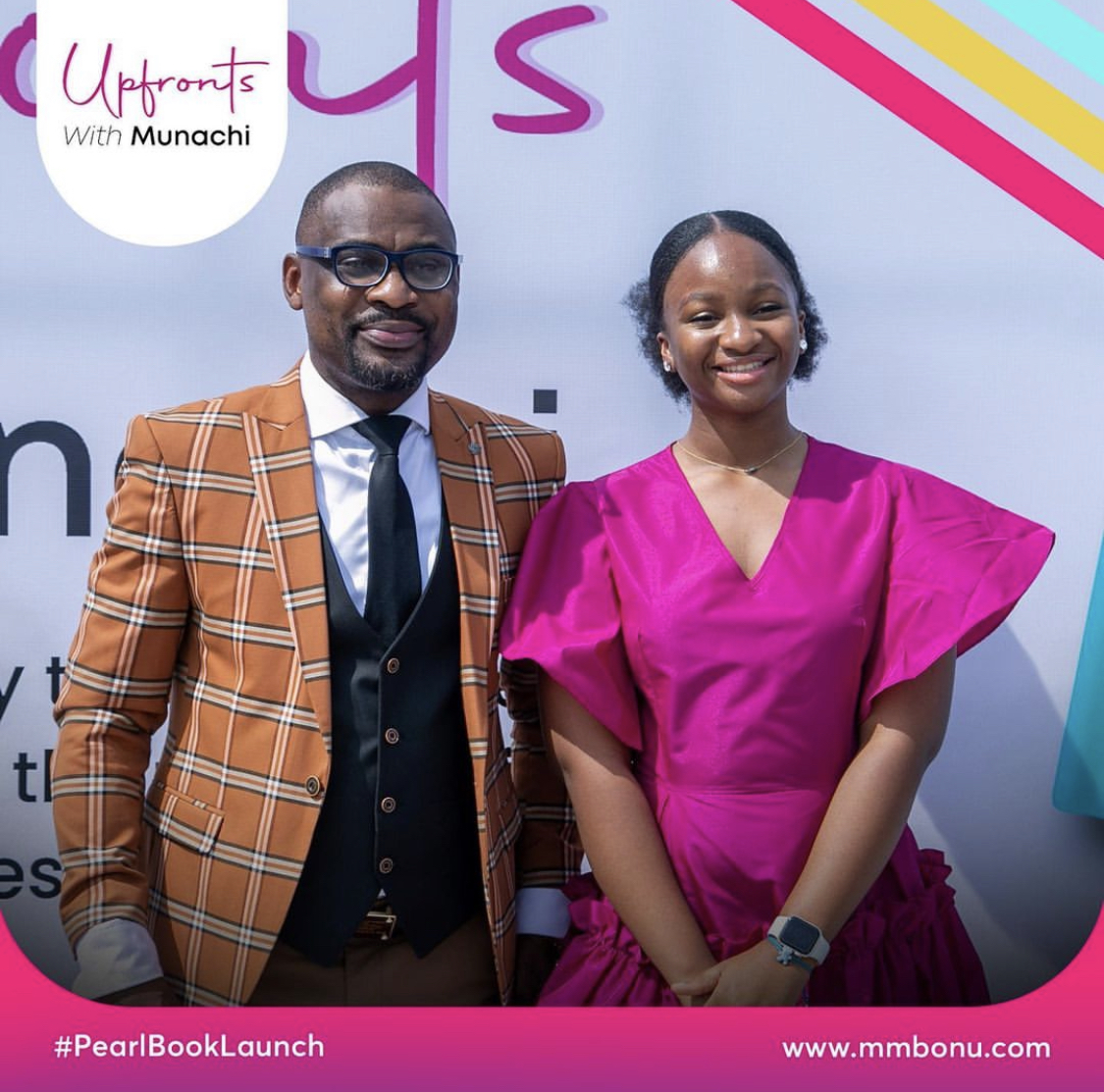 Dr. Sanni generously donated 500,000 naira to support Munachi's literary endeavors and the launch of her remarkable book.
The book launch commenced with a generous donation of 1 million naira by Frank Momoh, President of Fort group. Additionally, he contributed 20 books to Munachi's school, Atlantic Hall Library, and 10 books to the Joke Silva Foundation, ensuring that children have access to the book. Another 20 books were gifted to the students present at the book launch.
Joke Silva, a revered figure in the entertainment industry, took the stage and shared her unwavering support for Munachi. She drew from her own experiences, recounting how her mother's encouragement propelled her into the world of acting. Silva passionately stressed the importance of storytelling in instilling core values and urged parents to cultivate a love for reading in their children. By setting an example through their own reading habits, parents can ignite the flames of curiosity and nurture a lifelong love affair with books.
Munachi's infectious passion for life and literature made her an irresistible beacon of inspiration throughout the event. As her conversation with Olive Emodi came to a close, she left the young audience with a resounding call to action: 'Just do it!' With unwavering determination, she encouraged them to pursue their dreams fearlessly, no matter the obstacles they may face."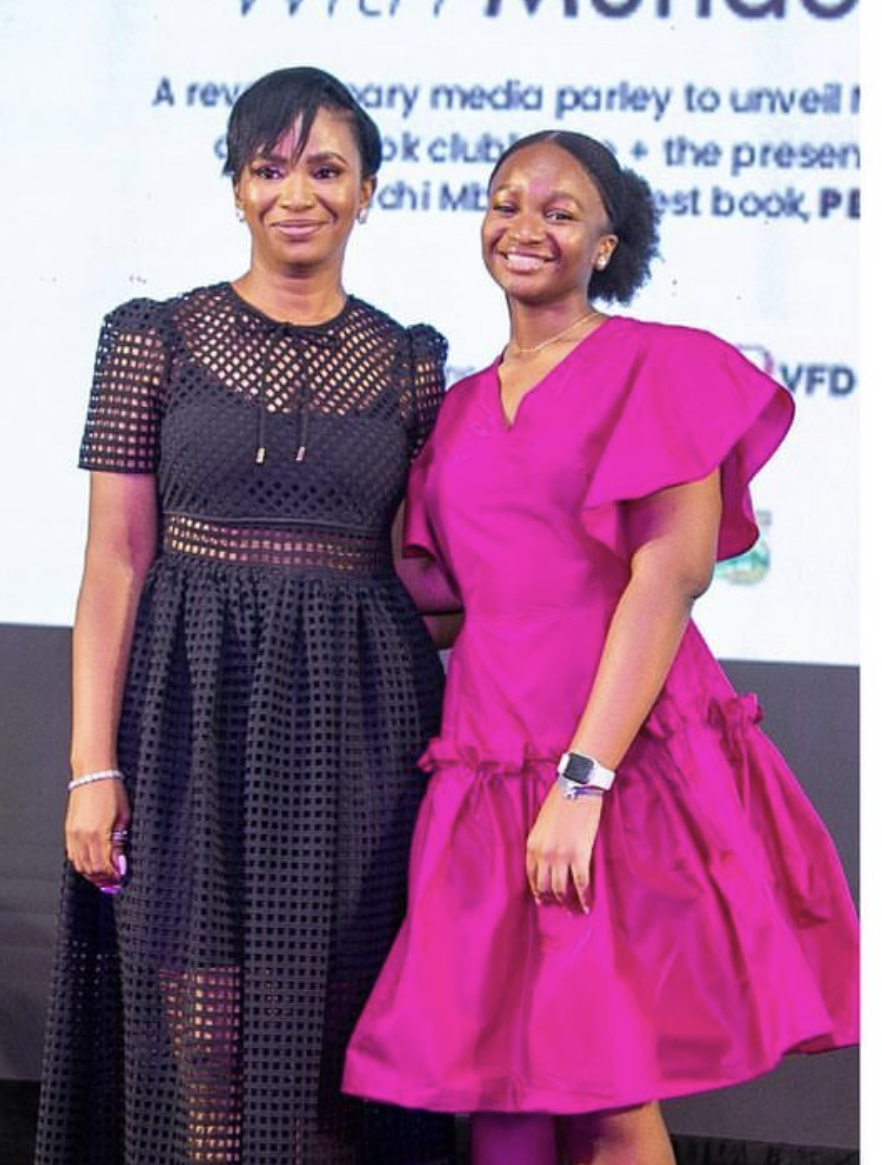 Bringing the unforgettable event to its conclusion, Ifeoma Mbonu stepped forward, expressing heartfelt gratitude to everyone who graced the occasion and particularly thanking Munachi for making her proud. The air was charged with a sense of achievement and a shared belief that Munachi's journey had only just begun.
Remember you can immerse yourself in Munachi's imaginative universe simply by creating an account on mmbonu.com. Prepare to be swept away by her creative genius.
You can catch up on some of the unforgettable moments here.